Spending three days with celebrity portrait photographer Mark Mann's process from start to finish was not only an amazing experience but also a lot of fun. The students got their hands on and one-on-one experience working in a high-end photography studio, with step by step instruction on Mark's signature lighting techniques, approaches to interacting with talent, and a candid look at Mark's post production work flow designed to produce high quality printed images.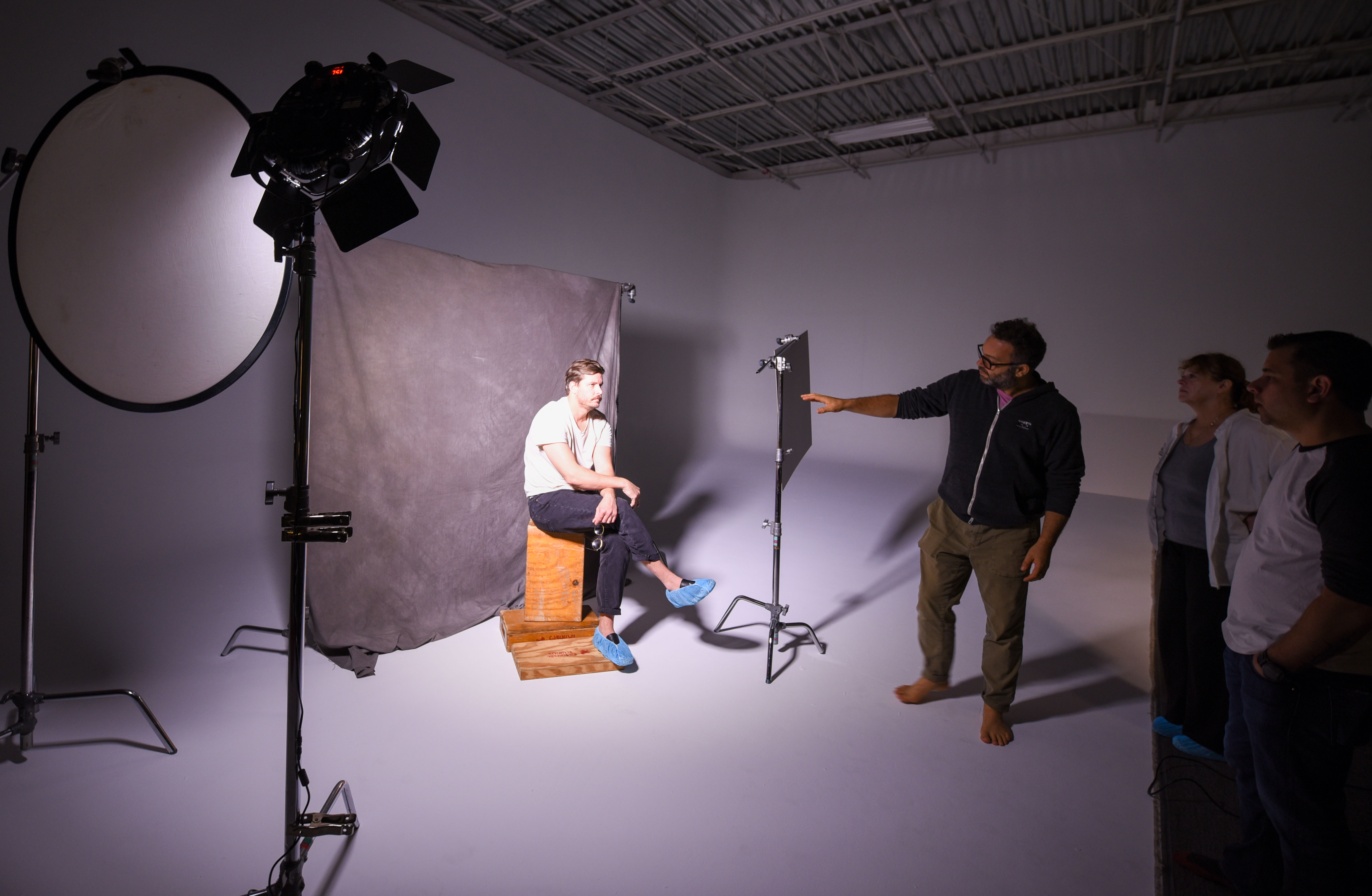 Everything was covered from conception of the image with the client, working with the production team, to the perfect Lighting for the scene.
We also went over Mark's very unique photographic techniques to create and retouch the image for a stunning look of the subject's portrait to finally printing the image to see the final Vision.
On the First Day of the workshop we spoke about and practice: Pre-Production A-Z, Developing concept with client, Marks signature look, The Importance of Shooting Images with the Intent to Print, Organizing crew and production team, Developing a production strategy with crew around art direction, Production (Mark Mann style), Lighting – using simple studio lighting techniques to create stunning portraits, The secret sauce : how Mark interacts with talent on set to achieve his signature looks, Adding positive/negative fill, using modifiers, and adding additional light sources in order to more effectively construct your visual narrative, Ringlight :Getting up close and personal with your subject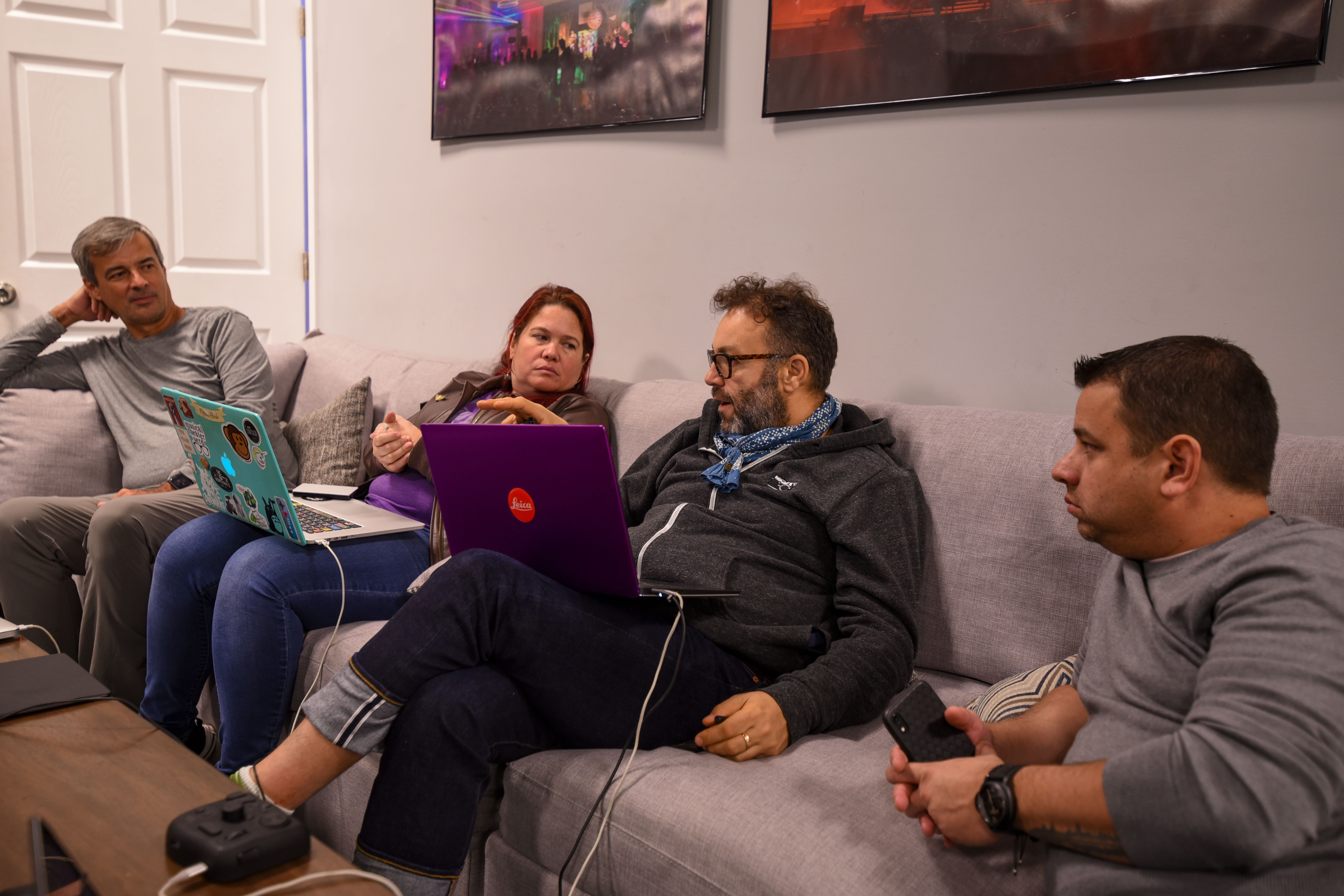 On the 2nd Day : Production Continued, using the lighting and image capture techniques discussed previously in conjunction with available light to create unique environmental portraits, Making a Unique Portrait.
Students got the opportunity to make a set of portraits in a style of their choosing while utilizing Mark and Alex to help light their visions.
Students did their own art-direction with with an end use in mind : News Editorial and Mark, along with fellow students will helped each other plan and execute the shoot.
For the post production, image processing for print, Mark show the group his digital editing process and non-destructive workflow, step by step editing of the images captured earlier in the workshop, the students had for homework to select and edit images of their choosing in preparation for day 3 : Printing.
On the 3rd Day Mark explained his personal philosophy and approach to printing based on his 30 years of professional experience. Students had the opportunity to print a number of images from the workshop on Epson and Hahnemuhle Fine Art paper on an Epson SureColor P800 Printer .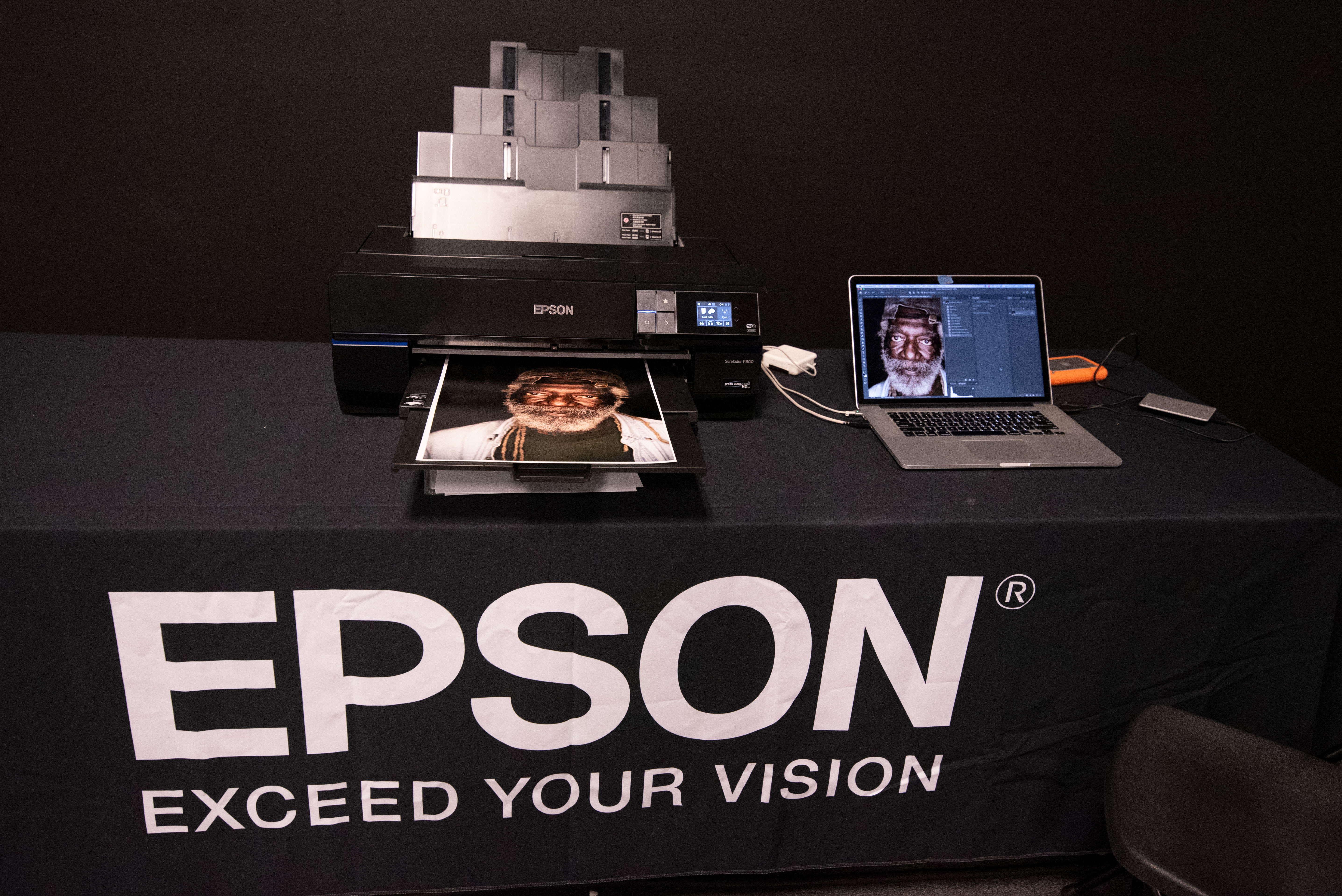 Making Test Print(s) / Making Revisions / Making Final Prints
In addition to printing, on the third day, students had the opportunity to seek additional guidance relating to any topics covered throughout the seminar in a one-on-one basis with Mark and Alex. This was a great chance to get clarification and request any additional information that participants were looking for, every participants left with a wealth of new knowledge.